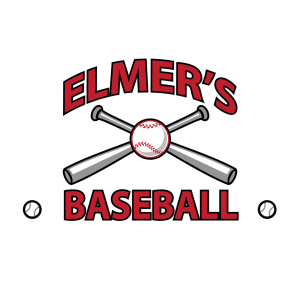 Elmer's is looking to repeat as champions in 2017 after an amazing playoff run in 2016.  After losing their opening round game, Elmer's won 6 consecutive games to secure it's 2nd Championship.
Elmer's Baseball was originally formed out of mostly Newington residents that had grown up playing together from little league through high school.  Today the team has expanded to include players from CCSU and UConn to as far away as Missouri/Texas.  There was very little turnover in the roster from 2016, but the few new additions should help in guiding Elmer's to it's potential 3rd league championship.
Elmer's Facebook
Elmer's Twitter
Elmer's Instagram
TEAM SPONSOR: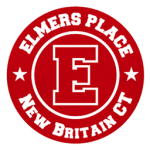 1433 East Street, New Britain, CT.
860-225-7881

TEAM FOUNDED:
Elmer's Baseball was founded in the fall of 2009 by brothers Ken and Mike Cook.   It is sponsored by Elmer's Place of New Britain (right next to CCSU campus).

HISTORY:
2016 Connecticut Twilight League Champions
2012 Manchester Twilight League Champions
HOME FIELDS:
Elmer's plays out of Newington with home games at Alumni (Newington HS) and Legends Field.
2017 COACHING STAFF:
Ken Cook – Manager
Nick Dinino – Coach
Russell LaFleur – Coach
Butch Cook – Owner
2017 ELMER'S SILVER BULLETS ROSTER:
#0   Kyle Bellizzi IF/OF/P
#1   Alex Magoulas IF/OF
#2   Mike Cook C
#3   Alex Fretz P
#5   Butch Cook Owner
#6   Russell LaFleur Coach/OF/IF/P
#8   Jordan Sanchez OF
#9   Mike Gwiazdowski IF/OF
#10  Andrew Shimkus IF
#11  Brett Gotowala IF
#12  Ken Cook Manager/P/IF
#15  Dan Amarante OF
#17  Nick Magoulas C/IF
#18  AJ Lowers C/IF/P
#20  Nick Dinino Coach/OF/1B
#22  Ryan Carroll OF
#26  Dennis Accomando  P/OF
#42  Suj Murali P/OF
#99  Bryant Molander P
Tyler McIntyre IF/P
Adam Neveski P
Tyler Eastwood P
Call up substitute players:
Taylor Kosakowski P/IF
Stephen Conway OF
Chris Anselmo OF/IF
Robert Kilduff OF
Zach Mariconda C/IF
DJ Dyer P/IF
Sam Tinkham P
Marcus Guadarrama P
Mike Rivera IF
Andrew Guercio P
Nicholas Arconti LHP/1B/OF
Matt Smith P/IF
Drew Moran P
Jay Crawford  P/IF